SURVIVING THE STORM

By Synthia Esther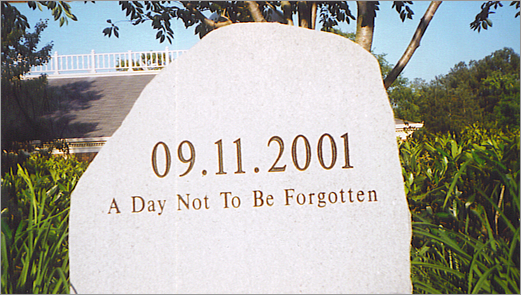 Problems confront us all and many times we grow weary, restless and exhausted from our trials and tribulations. Discouraged and weak in despair we wonder if there is any light at the end of the tunnel. Confused, we cry out to God in anguish, yet hear no answer. We feel abandoned and abused with no desire to keep on trying. With our spirit crushed and our soul gripped with pain and sorrow, we weep until our eyes are swollen shut.
Perhaps you feel like Job did in chapter 3:26 I have no peace, no quietness; I have no rest, but only turmoil. Or maybe you can relate to Psalm 6:6-9, I am worn out from groaning; all night long I flood my bed with weeping and drench my couch with tears. (7) My eyes grow weak with sorrow; they fail because of all my foes. (8) Away from me, all you who do evil, for the Lord has heard my weeping. (9) The Lord has heard my cry for mercy; the Lord accepts my prayer. Psalm 31:9-14 Be merciful to me, O Lord, for I am in distress; my eyes grow weak with sorrow, my soul and my body with grief. (10) My life is consumed by anguish and my years by groaning; my strength fails because of my affliction, and my bones grow weak. (11) Because of all my enemies, I am the utter contempt of my neighbors; I am a dread to my Friends- those who see me on the street flee from me. (12) I am forgotten by them as though I were dead; I have become like broken pottery. (13) For I hear the slander of many; there is terror on every side; they conspire against me and plot to take my life. (14) But I trust in you, O Lord; I say, You are my God.
Though trouble may come your way, as Christians we are assured of God's grace, mercy and love. Don't give up! Instead, give all your problems to Jesus. He hears your pleas and knows your sorrow, yet through it all you can depend on his mighty hand of providence to see you through. No need to feel threatened by the forces of darkness for we have been given fullness in Christ, who is head over every power and authority (Col. 2:10).
1st Corinthians 1:25 For the foolishness of God is wiser than man's wisdom, and the weakness of God is stronger than man's strength. Luke 12:22-23 ...Therefore I tell you, do not worry about your life, what you will eat; or about your body, what you will wear. (23) Life is more than food, and the body more than clothes. (24) Consider the ravens: They do not sow or reap, they have no storeroom or barn; yet God feeds them. And how much more valuable you are than birds! Keep your eyes on the Lord, for only He will release your feet from the snare (Psalm 25:15). Then you can be confident that you will see the goodness of the Lord in the Land of the living. Wait for the Lord; be strong and take heart and wait for the Lord (Psalm 27:13-14).
Psalm 37:39-40 The salvation of the righteous comes from the Lord; he is their stronghold in time of trouble. (40) The Lord helps them and delivers them; he delivers them from the wicked and saves them, because they take refuge in him. Jesus Christ will redeem your life from the pit and crown you with love and compassion (Psalm 103:4). Psalm 100:5 For the Lord is good and his love endures forever; his faithfulness continues through all generations. Psalm 91:14-16 "Because he loves me, says the Lord, I will rescue him; I will protect him, for he acknowledges my name. (15) He will call upon me, and I will answer him; I will be with him in trouble, I will deliver him and honor him. (16) With long life will I satisfy him and show him my salvation."
I am reminded of the story of Jesus and his disciples in Mark 4:35-41. Jesus had been teaching using parables as lesson examples by a lake. When the crowd increased in size he got into a boat, out in the water and continued teaching. When evening came he said to his disciples, "Let us go over to the other side." Leaving the crowd behind they took him along, just as he was in the boat. Jesus was on the stern, sleeping on a cushion. A furious squall came up, and the waves broke over the boat, so that it was nearly swamped. The disciples woke Jesus and said to him, "Teacher, don't you care if we drown?" Jesus got up, rebuked the wind and said to the waves, "Quiet! Be still!." Then the wind died down and it was completely calm. He then said to his disciples, "Why are you so afraid? Do you still have no Faith?" They were terrified and asked each other, "Who is this? Even the wind and waves obey him!" Are you going through a difficult time?
Does the storm seem too large to handle? Do you feel like your boat is sinking? Be assured God is not sleeping. He hears the cries of his children and he sees the sorrow across their face. He knows every tear that is shed and every prayer that is said. He will calm the waters, or part the sea, so that you walk on dry ground towards your victory! Isaiah 40:29-31 He gives strength to the weary and increases the power of the weak. (30) Even youths grow tired and weary, and young men stumble and fall; (31) but those who hope in the Lord will renew their strength. They will soar on wings like eagles; they will run and not grow weary, they will walk and not be faint. Isaiah 41:10 "So do not fear, for I am with you; do not be dismayed, for I am your God. I will strengthen you and help you; I will uphold you with my righteous right hand." We serve a great and mighty God!
Psalm 121:5-8 The Lord watches over you- the Lord is your shade at your right hand; (6) the sun will not harm you by day, nor the moon by night. (70) The Lord will keep you from all harm-he will watch over your life; (8) the Lord will watch over your coming and going both now and forevermore. Psalm 31:24 Be strong and take heart, all you who hope in the Lord. Psalm 55:22 Cast your cares on the Lord and he will sustain you; he will never let the righteous fall. Psalm 37:25 I was young and now I am old, yet I have never seen the righteous forsaken or their children begging bread. We have guaranteed assurance from God, in writing, that he will take care of his children.
Roxie Lusk Smith wrote of this blessed assurance; " In bitter anguish and despair I sought my Lord, And he was there- I sought Him through the day along; He moved to make My Spirit strong. In sorrow, joy, whatever be, He lifts to bless The whole of me." Take God at his word and be assured your faith will not be in vain. Righteousness guards the man of integrity and God will see you through your storm to the other side of safety. Psalms 34:19 A righteous man may have many troubles, but the Lord delivers him from them all!