MINISTRY SUPPORT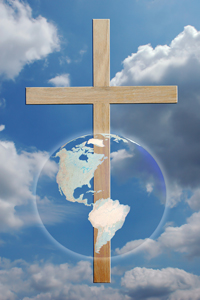 SYNTHIA ESTHER MINISTRIES SUPPORT TEAMS
As a member of Synthia Esther Ministries support teams you play an integral part in reaching the world with God's salvation message of faith, hope, and love. Your prayers and support allow us to go where few others dare to trod, bravely facing denial and error of the blind mind mentality of sin and addiction oppression, while educating the world concerning its cause, effect, and spiritual desolation.
We are committed to proclaiming the pro-life sanctity of human life (Psalm 139:13-16), and the God directed instruction to take care of the animal kingdom (Proverbs 12:10). As a 21st century God directed voice in the wilderness, Synthia Esther presents deeper knowledge and understanding of Biblical truths that transform as they relate to this current "New Age" of mass deception (2nd Timothy 3:13). If we have encouraged and provided Godly inspiration, education, and instruction (Galatians 6:6), we pray you will consider becoming a part of our world outreach and missions. In doing so you help rescue the unborn, protect the innocent, educate the seeker, and encourage the lost.
PSYCHOLOGICAL COERSION...
Synthia Esther Ministries does not employ psychological coercion methods used by many manipulators of God's word in order to emotionally entice people to give to their ministry. False profits prompting one to give in order to receive are based on the sinful motives of greed, power, influence, manipulation, pride, deception, financial gain, and self motivated interest (1st Timothy 6:10). Ministry leaders promising spiritual covering and financial prosperity when giving to their ministries in seed faith is not found within the Bible. One does not give in order to receive. God knows the motives of the heart (Psalm 139:1-12, Proverbs 4:23).
Playing on the need and personal desires of spiritually misguided people is despicable sin. Every word of God is flawless; He is a shield to those who take refuge in Him. Do not add to His words, or He will rebuke you and prove you a liar (Proverbs 30:5-6). Be careful not to do your acts of righteousness before men, to be seen by them. If you do, you will have no reward from your Father in heaven (Matthew 6:1). Each man should give what he has decided in his heart to give, not reluctantly or under compulsion, for God loves a cheerful giver (2 Corinthians 9:7).
Synthia Esther Ministries uses all contributions, gifts, and donations designated to support its global operating-outreach, projects, staff, and world missions programs.
OUR PRAYER...
It is our prayer to reach the lost by encouraging people to give their hearts and lives to our Lord and Savior Jesus Christ, not their pocket books and wallets. The message and ministry we boldly declare with spiritual ardor, is one of truth and tenacity, and is not self-serving in reaching the masses prompting them to give. Those who support our God appointed ministry we believe have been personally guided by the Holy Spirit to do so.
We love and appreciate each and everyone of our team members, and thank God for dedicated believers who stand united in prayer and joint support. Without your dedication to God's work and plan this ministry outreach would not be possible. We at Synthia Esther Ministries remain faithful to God's calling, committed to warning the world of the plagues of sin that so easily bind, torment, and corrupt the body, mind, and spirit.
DONATION AND support OPPORTUNITIES
For additional information concerning gifts and donations please click:
THE WITNESS TEAM (A dollar a day)
THE ESTHER PROJECT (One Time Gift Or Monthly Donation)